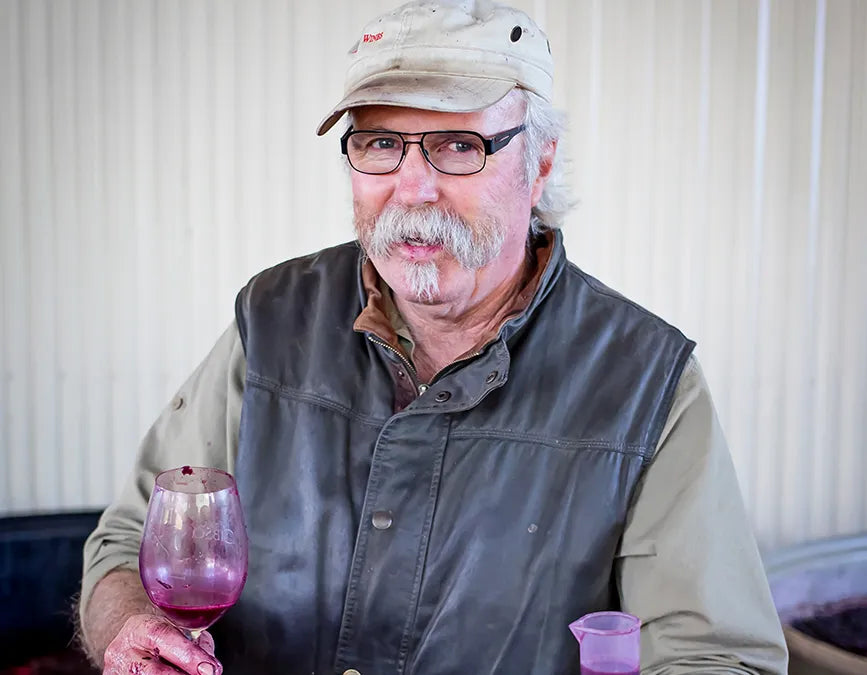 Dirt men, dirt women and plonkies
A nickname that has stuck since his early days at Australia's original wine finishing school, Roseworthy College, 'The Dirtman' is indeed, Rob Gibson.
Used to characterise the different wine specialist pathways at Roseworthy, viticulture (grape growing) students were affectionally known as 'Dirt men' and 'Dirt women'. Conversely, oenologists (wine making) students were known as 'Plonkies'.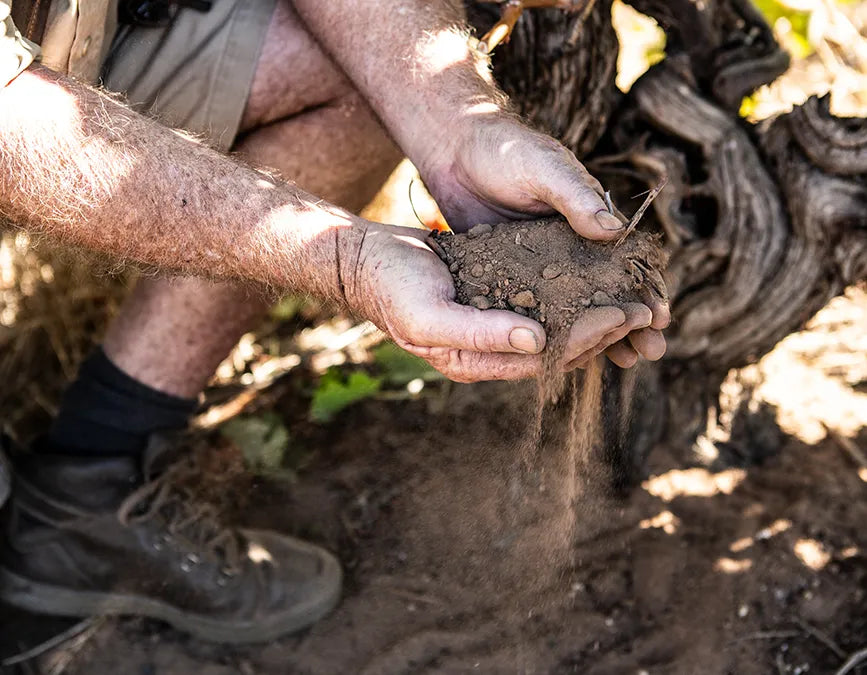 A love affair with the earth
However, the connection to dirt runs deeper with Rob, who along with formalised training in both viticulture and wine making, also is a geologist. He is known, at vintage (harvest), to walk individual sections of vineyards, identifying and analysing "sectors" influenced by geological variation. Decisions of what is eventually picked is made down to the individual vine and bunch level.
This love affair with the earth, its composition and how it can influence flavour, flows through to Gibson's winemaking philosophy. Rob, with son Adam in the cellar, follow a simple mantra; "Barossa wines crafted from the earth and guided by our hands. Drinkability over all, through flavour, curiosity and generosity."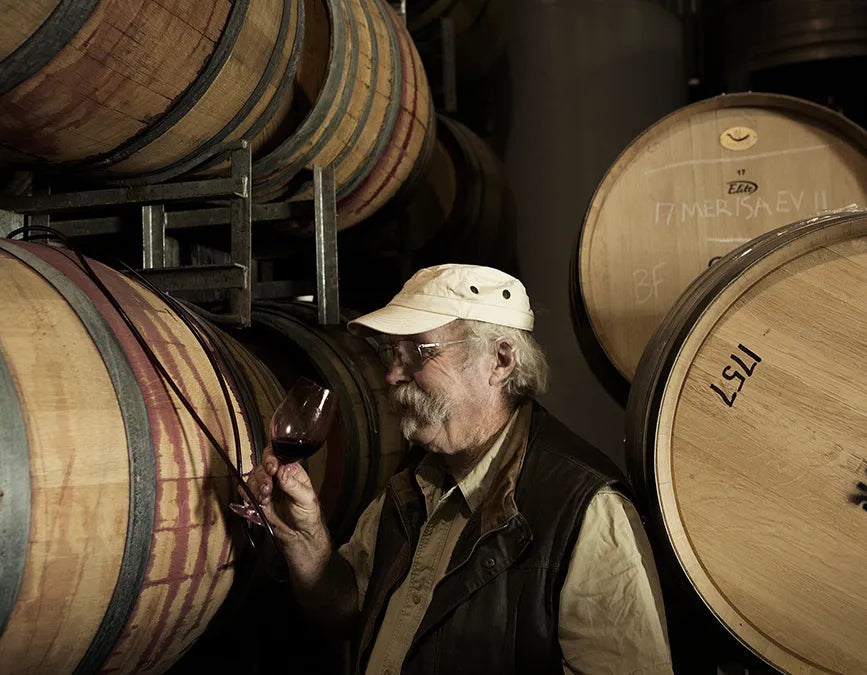 The search for simplicity
From a lineage of Scottish Presbyterian ministers and raised watching his father's work ethic as a Bass Strait fisherman, Rob's character has been uniquely forged. He continues to live a life centred on balance, minimalism and a waste-not-want-not approach. Simple reflections of this are seen in a preference to fix and repair, versus throw away and replace.
Before viticultural, winemaking and geology persuits, his formative years included opening one of Melbourne's earliest wholefood restaurants – Shakahari – in the 1970s. Later, he joined a Hippie Commune known as Zen Colony, based on 200 acres of rainforest in the Atherton Table Lands.
"I was looking for simplicity, life was too complicated. What the commune taught me was that you really don't have to chase the material side of life. You can be free, so long as you're creative and live happily with nothing". "Our commune was actually anti-drug. We followed a macrobiotic diet that was all about the balance of yin and yang".
Rob's first venture in wine came through a working holiday in New Zealand. "We had a van and travelled around. Penfolds was opposite the bible college, it was the first place I went to for work. The seasonal excitement was the first thing, people coming in from all around the world, working hard producing the wine in the season. It was that vintage excitement I think. We were on holiday having fun, it was a fun experience. Just the one vintage, 1974".
A peg in the ground.