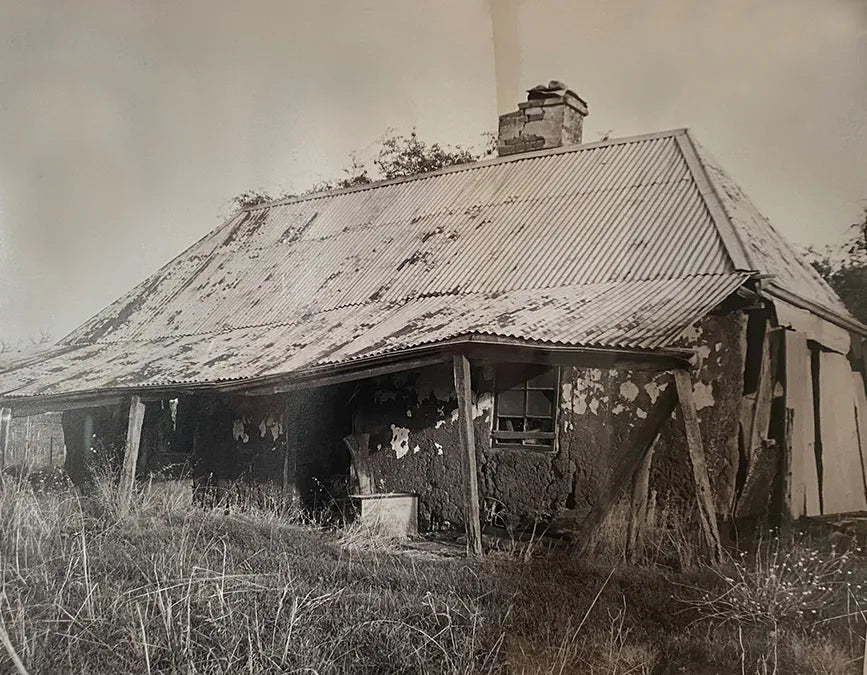 Beginning with a Blacksmith's cottage
It was an old Blacksmith's cottage that made Rob and Anne fall in love with the Gibson property at Light Pass. 
The old Blacksmith's cottage – known as 'The Smithy' – is an official local heritage place, thought to date to the 1850s. It was the original home of the Steicke family who had settled in the area after emigrating from Europe. A little more history of the Steike family is described below.
The rammed-mud and straw walled cottage has become part of the sensitivity at Gibson Wines and formed our appreciation of things that stand the test of time. Our goal is to preserve the cottage intact, so we can enjoy it for years to come. 
Seated tastings can be arranged within the Smithy Cottage on request.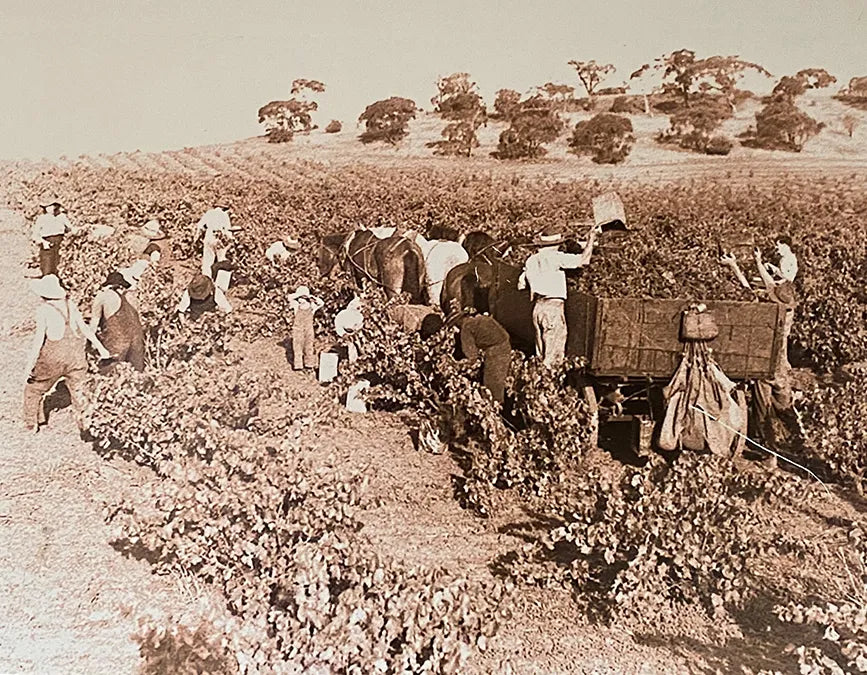 The family who called 'The Smithy' home
Anna Elizabeth Kowald left her home in May 1841 beginning a long and arduous voyage from Germany to the colony of South Australia escaping religious persecution and hoping for a new life in a distant unknown land.
The voyage on Skjold was difficult with storms and a shortage of food. It claimed 45 lives, 32 of which were children. However, during the voyage Anna met Johann Gottleib Steicke.
They fell in love and married on board on 6 May 1841. After 117 days at sea, they finally arrived in Port Adelaide on 27 October 1841. 
After a short stay in Hahndorf, Anna and Johann moved to Lobethal before finally settling in Light Pass. They rented The Smithy cottage known simply as "Section 180". They later purchased the cottage and property for £360. 
Anna and Johann lived and raised their ten children in the cottage – Johanne Caroline, Johann Herman, Johann Immanuel, Johanne Louise, Johann Gotthard, Johanna Marie, Johanna Wilhelmine Auguste, Johanne Pauline Hulda, Johann Fredrich Reinhold and Elisabeth Bertha.
Johann passed away on 4 June 1872 at age 59. Anna passed away on 28 April 1888, at age 74. She and Johann are buried in the Strait Gate Cemetery in Light Pass.