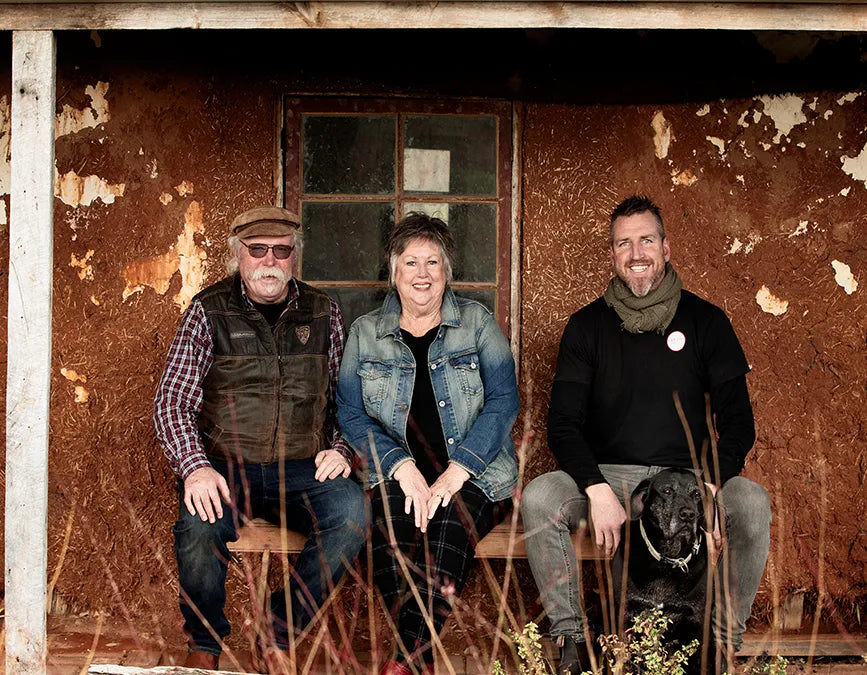 Down to earth
Gibson Wines was established in 1996 and draws on over 50 years of experience of its founder; viticulturist, geologist and winemaker, Rob Gibson.
Rob – with wife Anne and son Adam – uphold a 'wine growing' philosophy. A belief deeply rooted in an understanding of the relationship between vineyards, their cycle of growth and maximising flavour intensity in resultant wines.
During his years studying at Roseworthy College, and later as head of the first viticultural department of Penfolds, Rob's passion for wine growing and geology led him to be known as 'The Dirtman'.
The Dirtman moniker continues with Gibson, as does the pursuit for maximising flavour.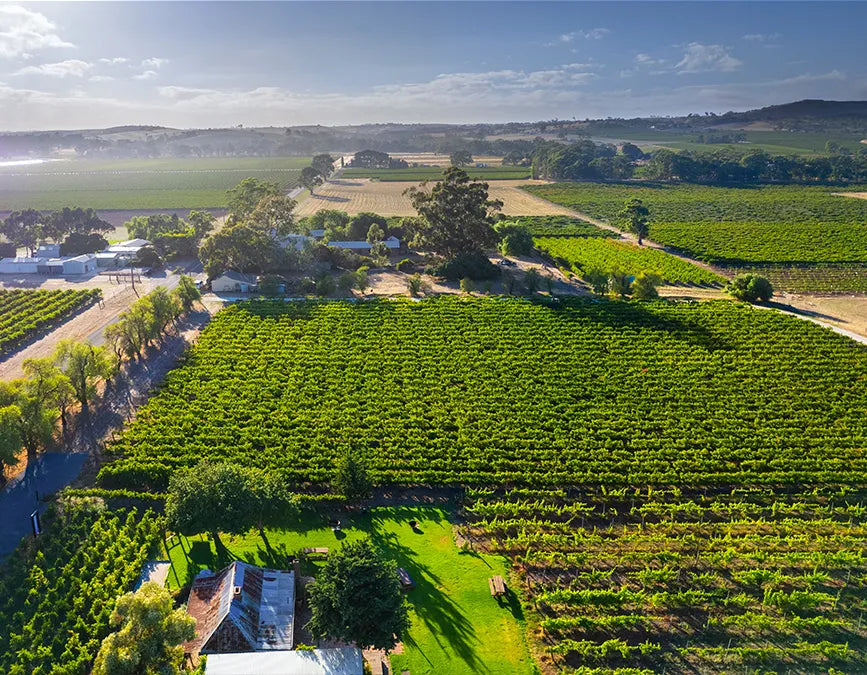 Our home
Surrounding an 1850s Blacksmith's cottage, Gibson's home property in Light Pass – Northern Barossa – features a 5 – acre patch of Merlot, Cabernet Sauvignon and Fiano. A portion of these vines are planted under the Gibson-Schulz trellis system, a unique method co-invented by Rob. The vines are alternately planted on a low and high cordon wire, the latter reaching nearly two metres in height.
Light Pass sits slightly elevated from the Barossa Valley floor itself, at approximately 280m above sea level. The land was first surveyed by Colonel William Light who came across it while looking for travel routes between Adelaide and the River Murray. German emigrants in the 1830s and 1840s first planted vineyards in the area, commonly as part of mixed farming of livestock, orchards and cereals.
The family also tends to a small old vine vineyard in the Eden Valley, 'Burkes Hill', planted to Shiraz and Riesling.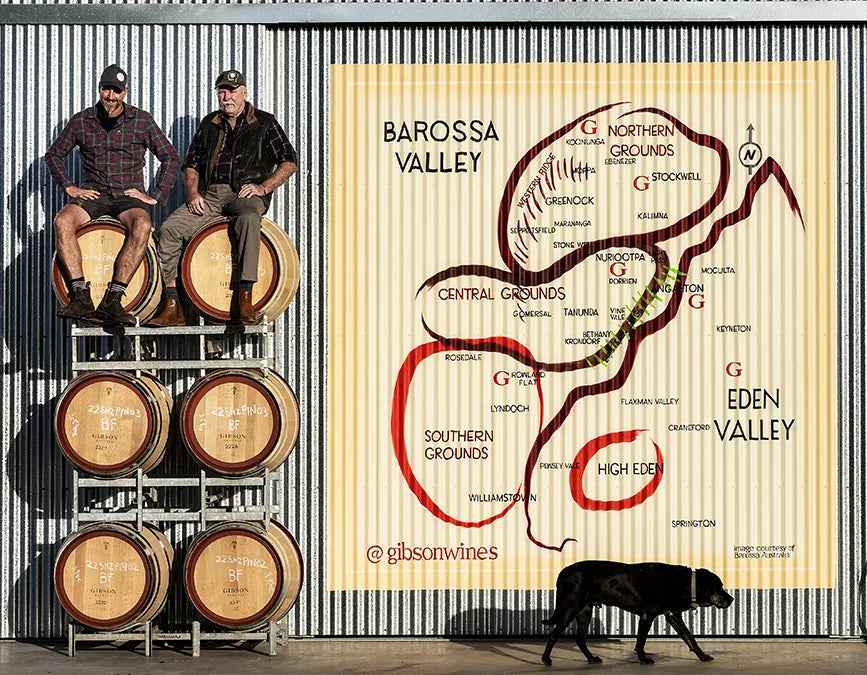 Four decades forged in the Barossa
Alongside these estate vineyards, relationships forged by Rob over four decades with multi-generational Barossa grape growing families, provides Gibson with enviable access to some of the region's most precious fruit. Crossing all compass points of the region, Gibson's grower relationships are key. Not only in providing a multitude of complexity in the end wines, but as a means of supporting a sustainable, integrated wine growing community.
Often lost in an age of digital marketing and instant celebrity, Rob and family hold true to authenticity and down-to-earth character. A profound simplicity exists in viewing Gibson and their Barossa home as means of inspiring comfort and connection through wine.
To good living, and the good life.